The Empress
Pageant Profile
INSIGHT

Empress

Get to know

the inspirational Contestant


of Miss Universe Thailand 2023

---
Pageant Profile
Veena Praveenar Singh Thakral
auto_awesome
"Be An Ally, Not A Bully" project aims to combat bullying in schools.
---


assignment_ind
Individual Profile


Age: 27
Hometown: Phuket, Thailand
Height: 178cm - 5'10"
Bust: 82 - 32"
Waist: 62 - 24"
Hips: 88 - 35"
---


stars
Skills & Talent


Social Advocacy
Swimsuit Walk
Public Speaking
Leadership

menu_book
Languages

Thai
Russian
English
Discover Her Story


menu_book
Biography


Who is Veena Praveenar Singh Thakral?
Veena was born and raised in Chiang Mai, Thailand, to an Indian Sikh family. A 27-year-old Thai Indian married woman, she is fluent in English, Thai, and Russian. Standing tall at 178 cm (5'10"), she graduated in Liberal Arts from Thammasat University in Bangkok. Her multilingual abilities allow her to express and share her thoughts with a wider audience, especially concerning her relevant advocacies. Veena strongly believes that beauty pageants are no longer solely about outer beauty, but they also provide a platform for women to showcase their talents, discuss their advocacies, and grow in confidence. Veena Praveenar Singh Thakral is confirmed to represent Thailand in Miss Universe 2023.
"Be An Ally, Not A Bully" project is dedicated to fighting against school bullying. Veena herself was a victim of severe bullying in high school, facing judgment based on her weight and not fitting into society's beauty standards. This experience motivated her to advocate for acceptance, respect, and appreciation of people's differences. Her calm confidence, soft-spoken voice, effortless energy, and friendly personality make her the ideal representative for Thailand in the upcoming Miss Universe pageant in El Salvador.
Veena Praveenar Singh Thakral, popularly known as "The Empress," is a 27-year-old contestant from Phuket, Thailand. With her outstanding advocacy for the "Be An Ally, Not A Bully" project, she actively fights against bullying in schools and promotes a more compassionate and supportive environment for students.
auto_awesome
Veena possesses a strong character, outstanding public speaking skills, and an impressive advocacy background that aligns perfectly with the Transformative Leadership qualities sought by the Miss Universe organization. She is set to be the ideal representative for Thailand, a country that has been eagerly awaiting its third Miss Universe crown since Porntip's victory in 1988.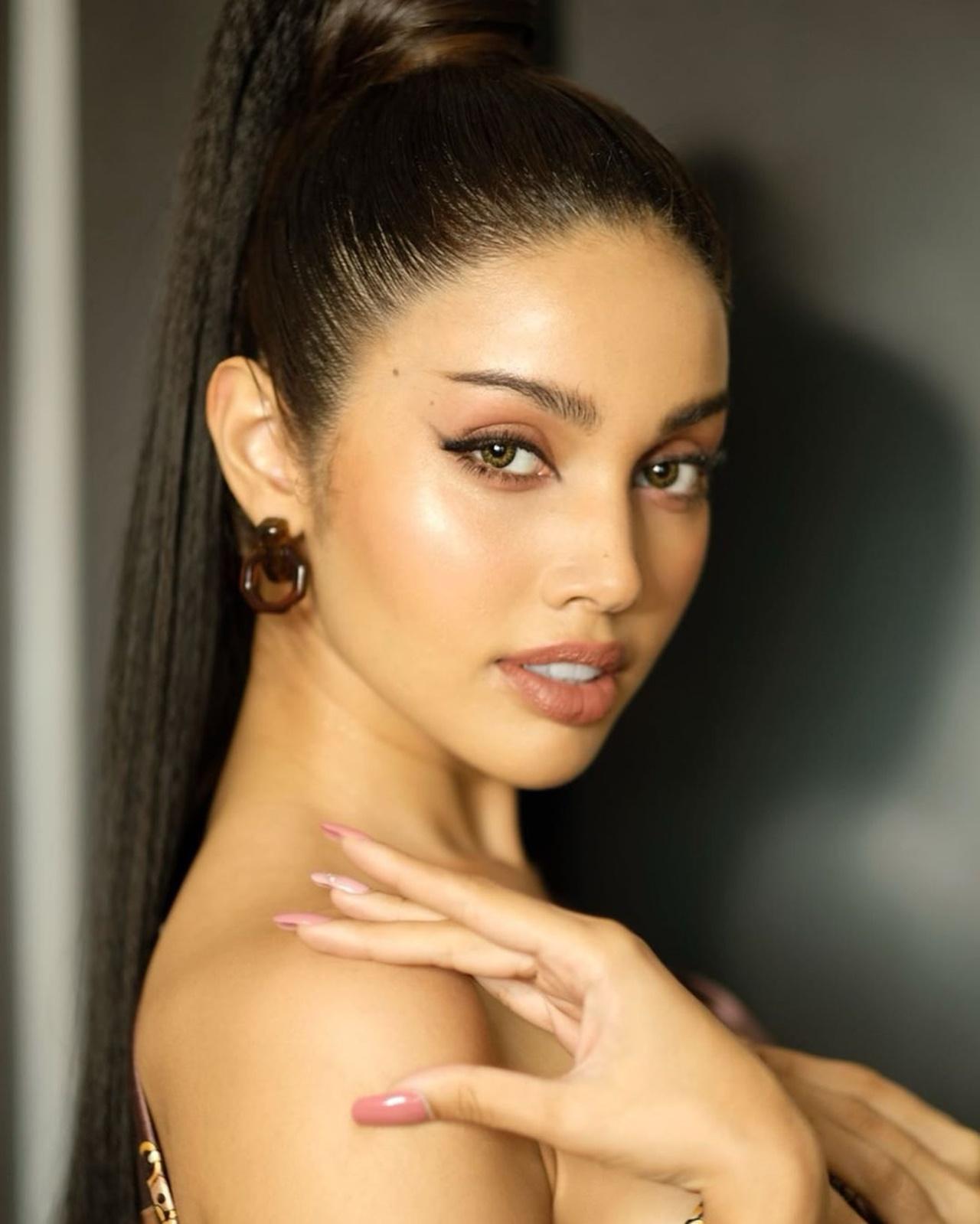 Source:
Thairath.co.th

Veena's grace and elegance have earned her the title of Miss Phuket and paved her way to compete in the prestigious Miss Universe Thailand 2023 pageant. Standing tall at 178cm (5'10"), she possesses the beauty and intelligence that captivates hearts worldwide.
Her social advocacy skills have achieved a remarkable 90% rating, while her swimsuit walk showcases a solid 80% performance. Additionally, she excels in public speaking, earning an impressive 95% rating, and her leadership abilities are recognized at 85%.
Veena believes in empowering individuals to embrace their uniqueness and be proud of who they are. Through her journey in the pageant, she aspires to inspire others to stand up against bullying and create positive change in society.
Join us in supporting Veena Praveenar Singh Thakral on her quest for the Miss Universe Thailand 2023 crown, and together, let's make the world a better place through kindness and unity.
---
Super Fans Rating
grade
grade
grade
grade
grade
4.1 average based on 254 reviews.
---
Remarkable Elegance:
A Timeless Splendor
The Q&A! Praveenar Singh, 24, gave her answer with a strong, conservative bent, praising Thailand's "Three Pillars."
The question: "The picture of the Temple of Dawn has always been taken to symbolize Thailand's spirit and landmark. If you become the new Miss Universe Thailand, in what way will you represent yourself as one of the new icons of Thailand?"
"I would display humility, honoring, and respecting others, as I have been taught growing up, and smiling the Thai Smile. With these four things, anywhere in the world people will know we are Thai," Praveenar said. "More than that, it is about being taught to love the Nation, Religions, and Monarchy, which Thais love and protect more than anything."
As we immerse ourselves in this enchanting journey, we are reminded that true elegance is not bound by trends or fleeting fads. It is an eternal flame that illuminates the path of style and sophistication. With every stitch and every design, this realm of elegance becomes a beacon of inspiration for those who dare to dream beyond conventions.
---
victorywin895
July 23, 2023, 7:22 PM
Love you so much ❤💋
paitakanyama337
July 23, 2023, 10:32 PM
If the appointment of Vena to Vina Mee Lun Mong, because the auntie, this year, he took the satisfactory person in his body, it looks like Aunt Pornla would like Vinna, but the Thai Division does not send Vina 👑.
beerwannida3906
July 23, 2023, 9:12 PM
Can't wait for the runway to start!
---
Each ensemble

is a masterpiece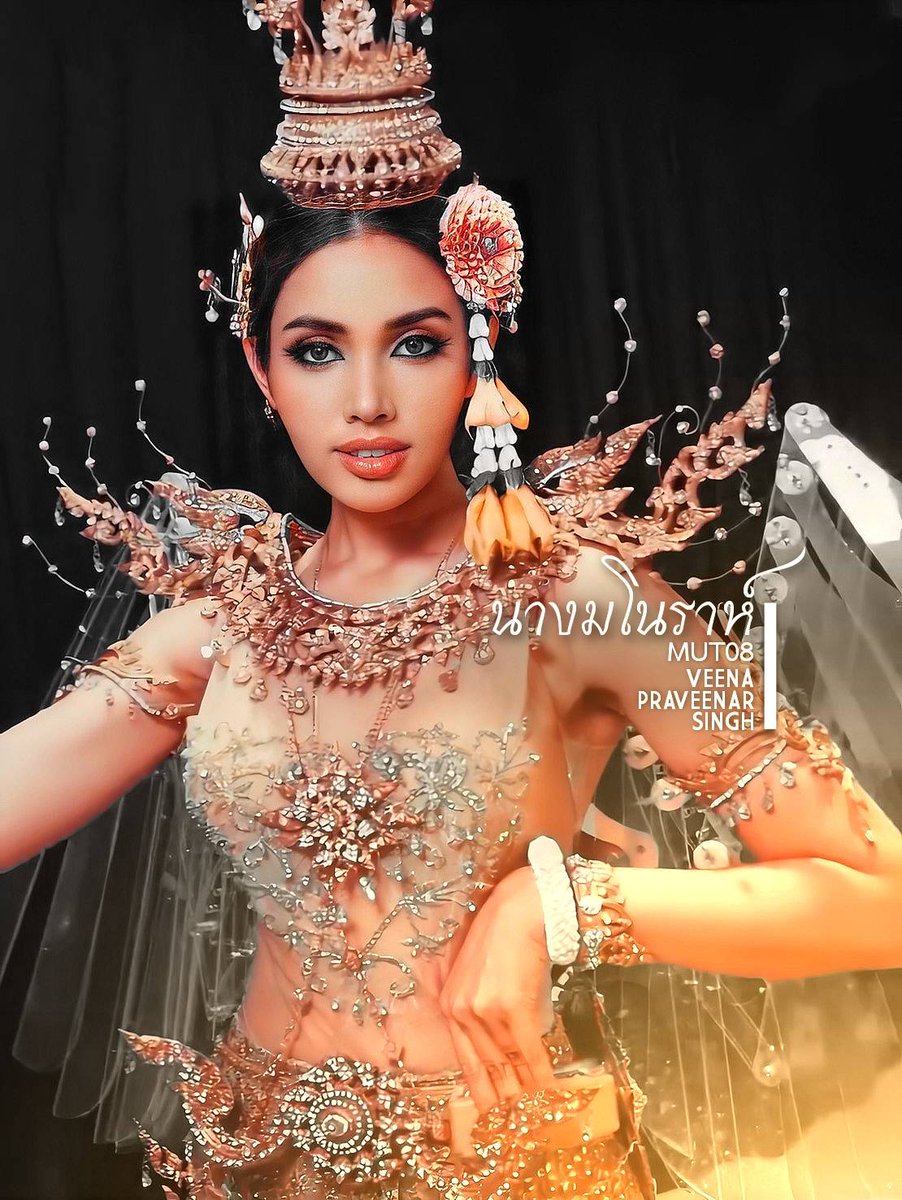 Source:
Twitter

Love the article?
Never miss your favorite updates. Be the first to discover viral new trends.
PEGE's Arts | Pageant Empress