The Empress
Pageant Profile
INSIGHT

Empress

Get to know

the inspirational Contestant


of Miss Universe Thailand 2023

---
Pageant Profile
Anntonia Porsild
auto_awesome
"No matter what you do in your life strive to achieve and be a force for good"
---


assignment_ind
Individual Profile


Age: 26
Hometown: Nakhon Ratchasima, Thailand
Height: 175cm - 5'9"
Bust: 82 - 32"
Waist: 62 - 24"
Hips: 88 - 35"
---


stars
Skills & Talent


Social Advocacy
Swimsuit Walk
Public Speaking
Leadership

menu_book
Languages

Thai
English
Spanish
Discover Her Story


menu_book
Biography


Who is Anntonia Porsild?
Born on November 2, 1996, when a beautiful baby girl was born to a Danish father Morten Porsild, and a Thai mother Tanradee "Nee" Porsild. She is a Scorpio zodiac sign who are known to be passionate, creative, and headstrong and we are not afraid to chase after our dream. She has a younger brother named Christopher Porsild. Ann grew up in many countries including Thailand, India, Vietnam, Denmark, and Spain. She is fluent in English, Thai and Spainsh languages. From 2009 to 2015, she attended the International School Ho Chin Minh City in Ho Chi Minh City, Vietnam. "The Face of Thailand" Season 1, which aired in October 2014. She competed against 14 other contestants and finished 10th. Standing at the towering height of 175cm 5 feet 9 inches tall.
Little Steps Projects Founded in 2015. A community, activity, and service charity project that focuses on giving back to local communities in Thailand. As the founder of Little Steps, Anntonia has helped build a school library for children in Nakhon Ratchasima Province which is also her mother's hometown. She has been active;y doing social work for 10 years ago, this advocacy was inspired by her mother who grew up in underprivileged background. Her mother motivated her to give back to the community.
"No matter what you do in your life strive to achieve and be a force for good for the people around you and make a positive impact, be a light of glory, and never do anything without a good intention"
Anntonia Porsild, popularly known as "Ann" is a 26-year-old beauty from Nakhon Ratchasima, Thailand. With her outstanding advocacy for the "Little Steps Projects", she has been giving back to the local community in remote parts of Thailand especially in Korat, Nakhon Ratchasima Province located in North Eastern Region. Ann has helped build a school library to provide quality education for Thai children. From August 2013 to January 2015, she was an Operation Smile student volunteer and this humanitarian experience has motivated her to start her advocacy called Little Steps Projects was established in 2015.
auto_awesome
In 2017, she studied public relations and communications at EU Business School in Barcelona, Spain. Living in so many different countries has helped Ann to be a global citizen and understand and respect different cultures from around the world. On December 11, 2022, she graduated from Stamford International University in Bangkok, Thailand with a Bachelor's degree in Advertising and Public relations.

Source:
Miss Universe Thailand

Anntonia's beauty and intelligence have earned her the title of Miss Supranational 2019 and paved her way to be crowned as the winner of prestigious Miss Universe Thailand 2023 pageant. Standing tall at 175cm (5'9"), she possesses the beauty and intelligence that captivates hearts worldwide.
Her active social advocacy skills have achieved a remarkable 95% rating, while her swimsuit walk showcases a solid 80% performance. Additionally, she excels in public speaking, earning an impressive 95% rating, and her leadership abilities are recognized at 85%.
Veena believes in empowering individuals to embrace their uniqueness and be proud of who they are. Through her journey in the pageant, she aspires to inspire others to stand up against bullying and create positive change in society.
Join us in supporting Anntonia Porsild on her quest for the Miss Universe 2023 crown, and together, let's make the world a better place through kindness and unity.
---
Super Fans Rating
grade
grade
grade
grade
grade
3.76 average based on 1,000 reviews.
---
Remarkable Elegance:
A Timeless Splendor
The Q&A! Anntonia Porsild, 26, gave her answer with empathy and substance of giving back to the community.
The question: "Education is the foundation of life what are other things you also consider as the foundation of life and why?"
"There are many things we consider the foundation of life but what's more important is the quality of life and the most important thing is to be happy and do what you love and give back to the community whenever it is needed. No matter what you do in your life strive to achieve and be a force for good for the people around you and make a positive impact, be a light of glory, and never do anything without a good intention and of your heart." Anntonia said. "Quality of life is the most important thing to help develop the local community through social work."
If you were to be crowned as Miss Universe Thailand tonight, in your opinion, what would be the global issue that needed to be solved urgently, and how would you use your voice to convince and invite people to be part of this solution?
One of the biggest issues that we are facing might not sound big to you but it is the act of giving back to the community. It doesn't take much to reach out a lending hand to give back to those who are struggling every day to have food on the table and a roof over their heads. As Miss Universe Thailand I will encourage you to give back whenever you can and use social media as a platform to raise awareness about the issue to gain more movement and to use your voice to speak up. Thank you.

---
carameljeoungjohn584
August 23, 2023, 7:22 PM
Love you so much ❤💋
sisaketnongchat
August 23, 2023, 10:32 PM
Anntonia deserves to win Miss Universe Thailand crown and this is the year Thailand will win their third Miss Universe 👑.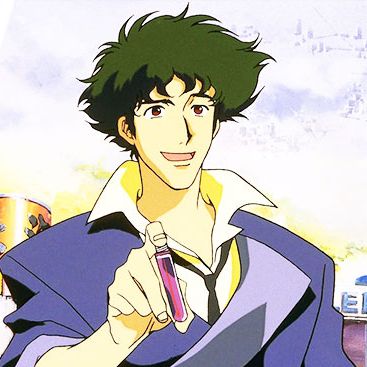 flukepoppy
August 23, 2023, 9:12 PM
Support Thailand for Miss Universe 2023
---
Each ensemble

is a masterpiece

Source:
Miss Universe Thailand

Love the article?
Never miss your favorite updates. Be the first to discover viral new trends.
PEGE's Arts | Pageant Empress